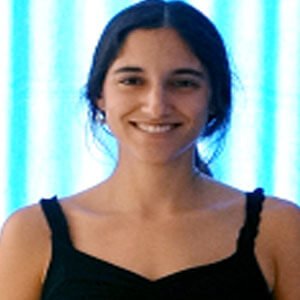 One of the best vacations of my life. Not just a relaxing one but something which gave me a new perspective and helped me to get over the trumas and pain. Yogi Vishnu Ji is a world class trainer with a deep knowledge of Dharma and Yogic Kriya. The staff is very lovely, they often used to check us if we are comfortable and enjoying ourselves. Set up in a serene location, you will be surrounded by nature and good people. Vegan food is deliciously prepared, especially breakfast. I was more than happy to meet like minded people and attain the pure guidance of Teachers.
Delfina
I had a great time at Bali Yoga Retreat. The staff is very supportive and teachers are very well versed with their courses. They all are very open for discussions so there's no such bar and you can have thoughtful conversations with them over their subject or in life in general. Very delightful and loveable moments!!
Grischa Klimpki
Undoubtedly a life changing experience as they promised. Initially, I was a bit reluctant as I'd never practised yoga and I was making booking online on the basis of my internet search. Honestly, all the money and time is worth this experience. I took the 3 days weekend retreat at the Bali Yoga Retreat and it was so refreshing that now I'm planning to do a longer course. It was a beautiful escape from mundane life. I enjoyed the yoga sessions, very well planned for beginners and for students with short time. The therapies and vegan food is like a treat that you are looking for.
Josh Leon
I attended the Tantra Hatha Yoga retreat which is 5 days long. The practise is more focused on mental exercises than physical. I was so relaxed after the first session itself. Working in the corporate, it churn out the peace and this retreat helps you to regain it. Kudos to their hospitality and love. Hope to see them soon for the next retreat.
Karen Queller
I am a single mother with a 12 year old son. When I was planning to attend retreat my major concern was my child. I wanted him to experience this so that he starts his life with a beautiful philosophy of Yoga. Here at the Bali Yoga retreat, I found the best courses specially customised not just for me but also for my son. We both attended the retreat, he joined the children retreat. It was a lovely experience for both of us. We connected to many like minded Yogis there. My son had a great time and he wishes to do this every year.
Lisa Hengartner
Enroll Now